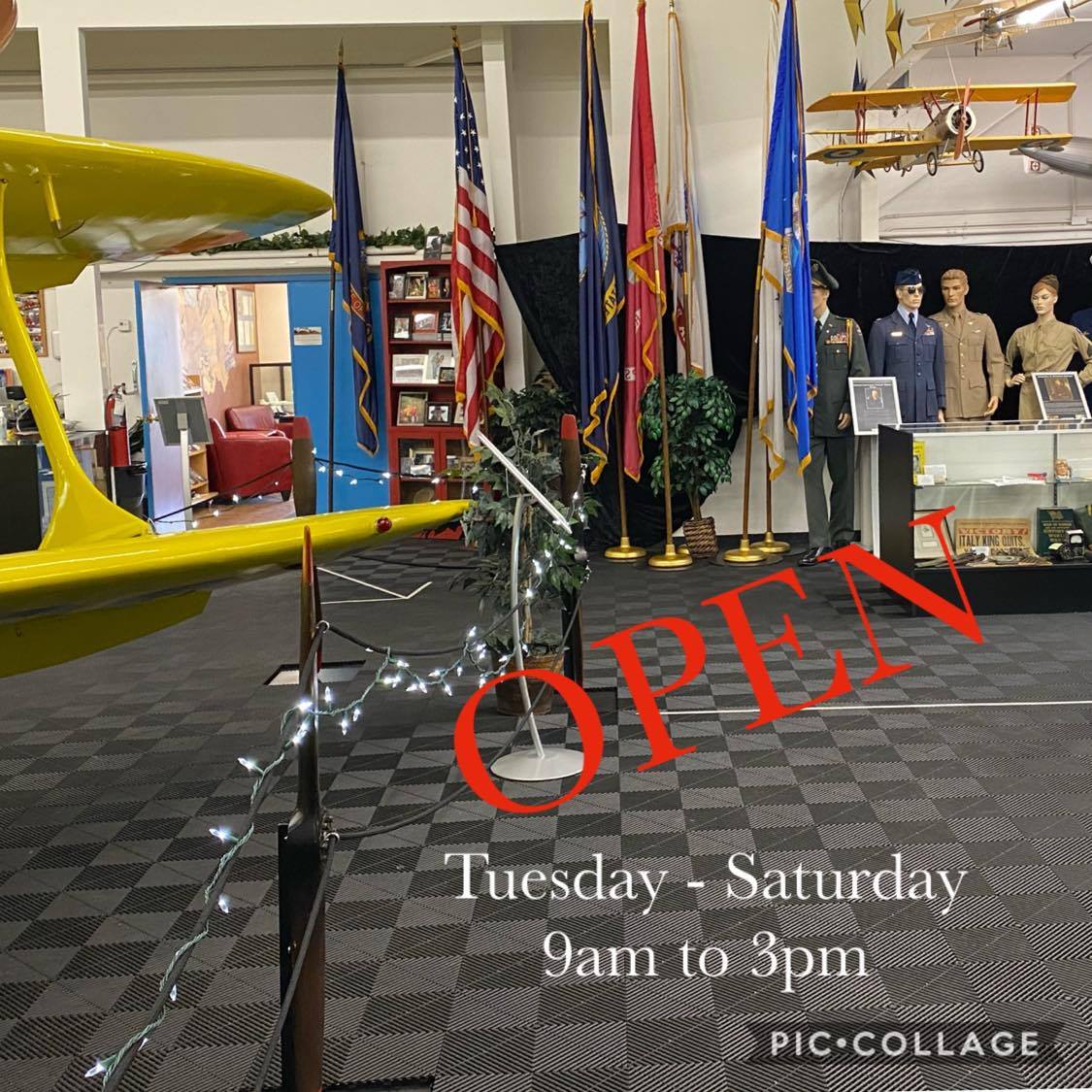 Museum Hours Update:
As we are getting into the season... a few updates and reminders as the museum will remain OPEN Tuesday through Saturday, 9am to 3pm with the exceptions below.
If Kootenai County officials or the National Weather Service sends out a severe weather advisory, the museum will be closed for safety. If the museum loses power, it will close.
The museum closes for federal holidays and at additional times so we can enjoy our own families. Here are the dates the museum will be closed during the next few months.
Important: Cessna road leading up to the museum is controlled and maintain by the airport. The priority is the airport snow removal operations is the airstrip and taxiways before anything else. If Cessna road is not plowed and deep, last minute notice of temporary museum closure may be posted online and on the voicemail.
Museum closed:
Thursday, Veterans Day, November 11, 2021
Thanksgiving, November 24-27, 2021 (museum will be open on Tuesday, November 23, 2021)
Christmas/New Years, December 21, 2021 through January 1, 2022.
Entire month of January 2022 so we can change up displays, paint, work on flooring and a few housekeeping items.
Easter, April 9 & 10, 2022.
Lastly, thank you for staying strong and continuing to support the museum during this time. As many businesses have suffered during the COVID-19 pandemic, we have lost a significant amount of our walk in cash donations that keep the museum up and running on a daily basis. If you would like to donate to the museum, here is the museum's PayPal link. The Museum is a 501(c)(3) nonprofit and a tax acknowledgment letter will be sent.
Museum is OPEN, Tuesday through Saturday, 9am to 3pm. We hope to see you soon.
We thank all of you and have a great summer!
Consider the Bird Museum to host Organizations, such as the:
Girl Scouts & Boy Scouts, Summer Camps, Educational Camps, and School Visits are all welcome to come and experience Bird Museum.
The Bird Aviation Museum and Invention Center strives to educate visitors about the historic contributions of aviators and innovators who have helped create modern technology, and celebrate these individuals who have forever changed the way we live. It only takes one person to change the world."